Hello lovely readers!
How's your day?
Today aku nak
share
with uols tentang
sejenis vege
namely
Garlic Sprout
. Ever heard of it? Nak tgok camane ghopernya vege tu? Jom intai
V
V
V
V
V
V
V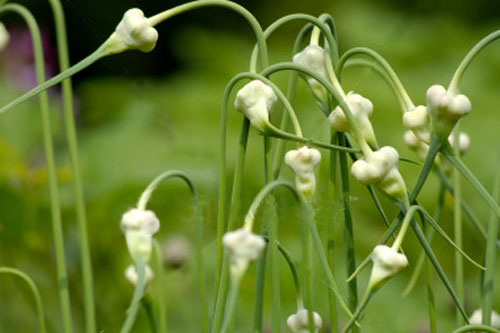 * Credit to Google*
Bukan Kacang Panjang..tapi daun kucai
*Pic from Mr Google*
FYI,
Garlic Sprout
ni actually
tunas bawang putih
. Dah namanya pun
Garlic Sprout,
of courselah vege ni
dicambah drp umbi bawang putih.
Proses
percambahannya
agak lambat yakni memakan masa selama
2 minggu.
Penyelidikan menunjukkan bahawa bawang putih
(kucai bawang putih)
mempunyai kesan
antioksidan
yg kuat. Antioksidan boleh membantu
melindungi tubuh terhadap kerosakan 'radikal bebas'.
Vege ni juga
rendah lemak, tinggi serat dan kaya dgn protein selain mengandungi vitamin C, B1, B2 dan juga karotena.
Selain itu, vege ni juga merupakan sumber
kalsium yg baik
dan sgt digemari oleh masyrakat Cina. Nak tau camane nak
masak
kucai bawang putih?
Tungguuuu....
Kurang gemar
kucai bwg putih if compare dgn kucai bawang merah. Tapi kalau kena dgn cara memasaknya..layann gak.
Sounds a bit fussy
..am I? (^_^)